Gingham - Pagoda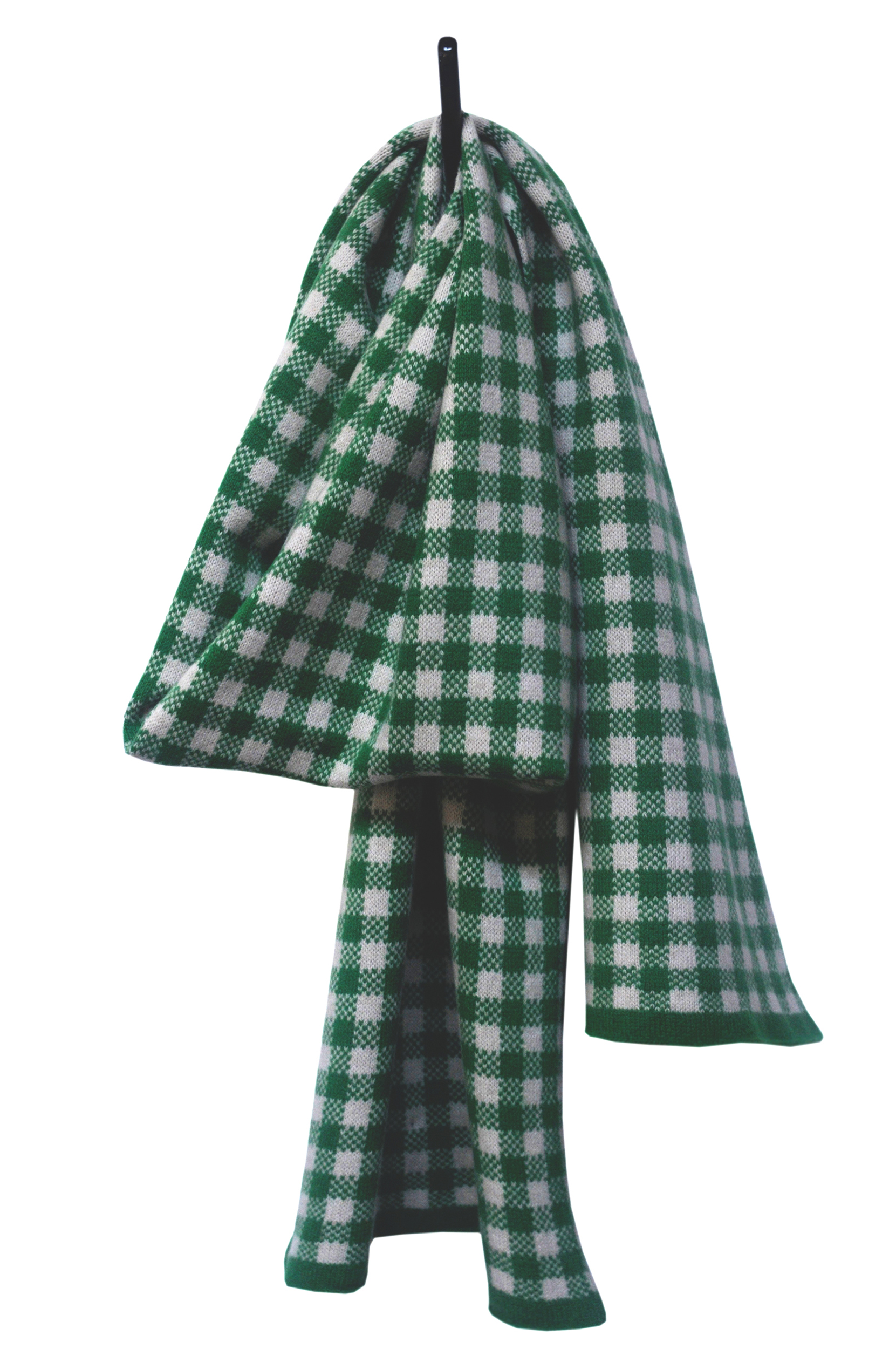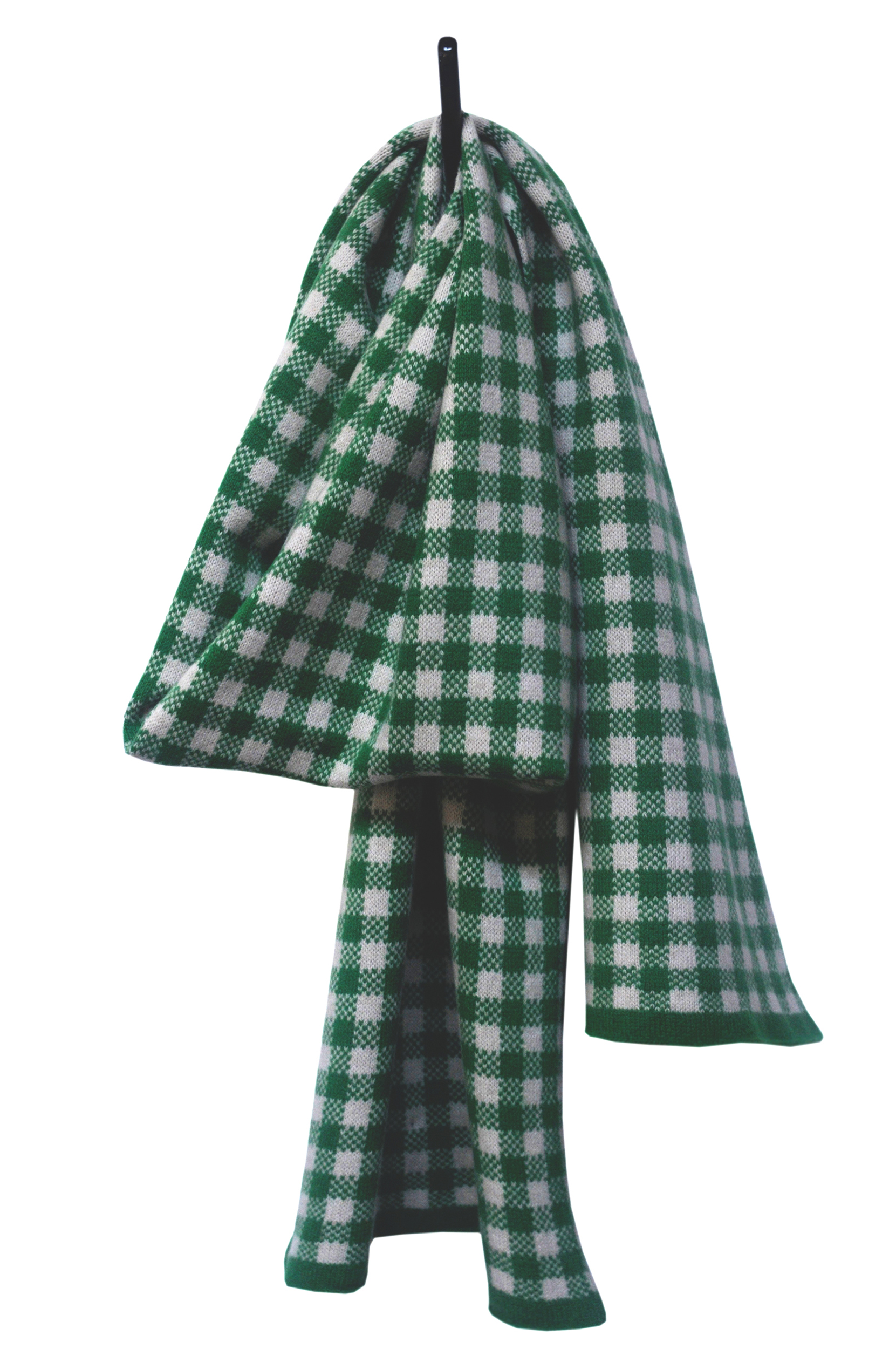 Gingham - Pagoda
Pagoda Green & Down
220 cm X 42 cm
Hand framed from 100%
superfine Geelong
Lambswool.
A more subdued version of it's bolder, cousin SHEPHERD Plaid. The Gingham pattern is no less characterful. SHEPHERD has always had a keen interest in tweed and tartan fabrics and their inherent Britishness. Each new collection features at least one knitted interpretation.
This season's plaids have been directly influenced by the ages old Border Tartan (also known as Shepherd's Plaid and Boarder Drab). Originally made as a hard wearing and practical cloth for Shepherd's to wear and woven from naturally coloured, un dyed yarns, the tone of the simple plaid pattern would vary through cream and light grey married with darker browns and blacks.
Shepherd England have taken this simple plaid and reimagined it with their bold use of colour, anything but drab!