VARY striped throw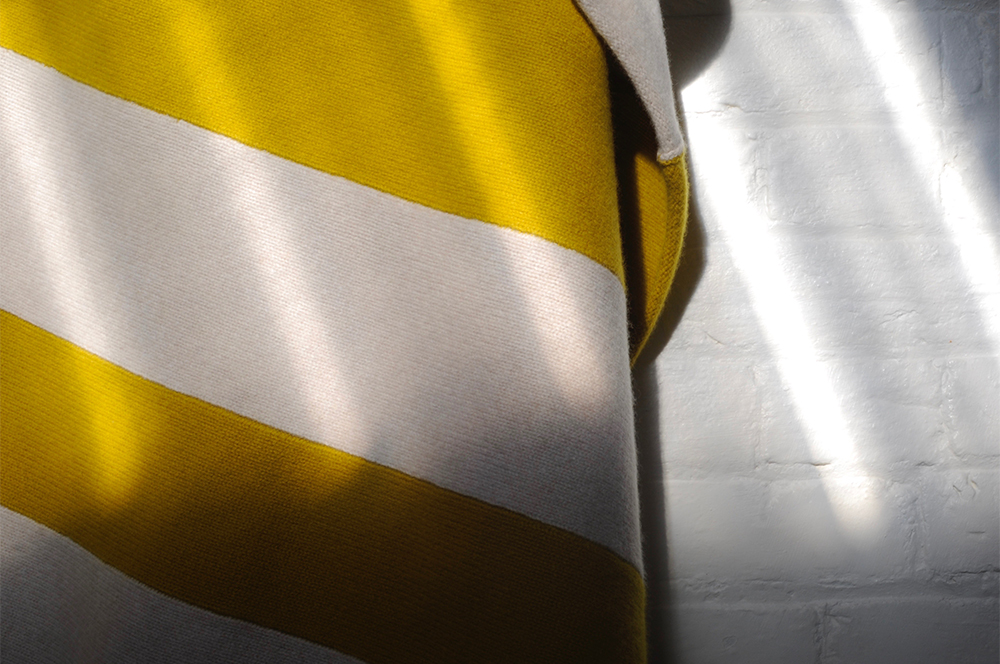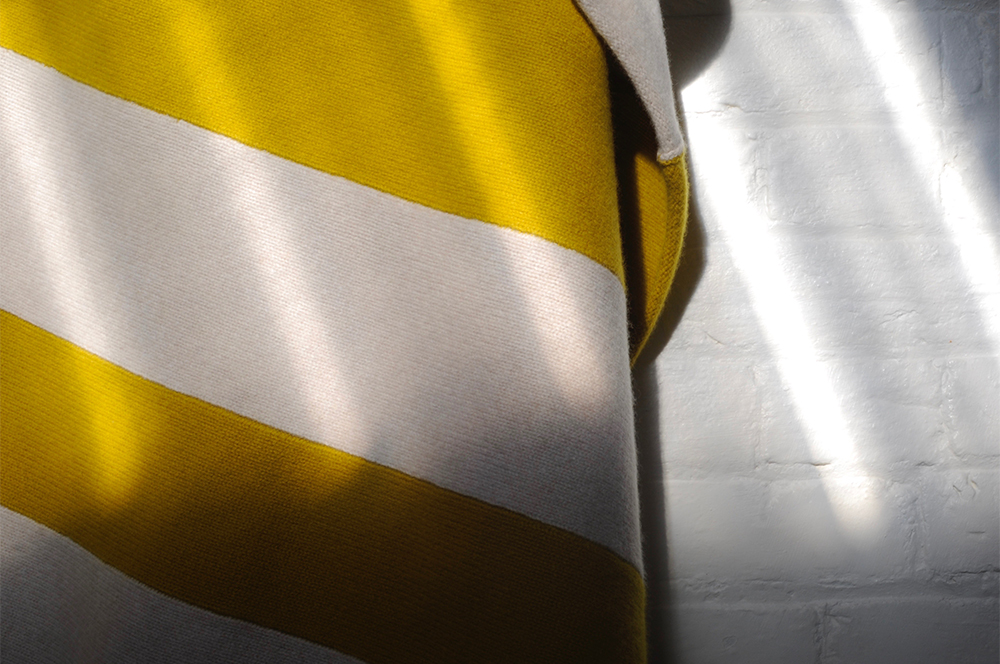 VARY striped throw
120 x 170cm
Down & Turmeric.
4Ply Superfine Lambswool
Hand made to order in a limited edition of 50 blankets.
A new direction for SHEPHERD ENGLAND sees the arrival of an interior accessories range. As per usual the collection is heavily influenced by art movements of 20th century.
This variegated striped blanket has been hand framed on standard gauge, domestic knitting machines in SHEPHERD's studio.
Using a super soft 4 ply Merino Lambswool to create the separate coloured panels.
The pieces of knitted fabric are then hand linked together to create this generously sized throw.
The blanket is then carefully scoured to the desired weight and feel to achieve the perfect drape.
Finally each piece is hand embroidered with it's edition number and labelled.