LUNA cushion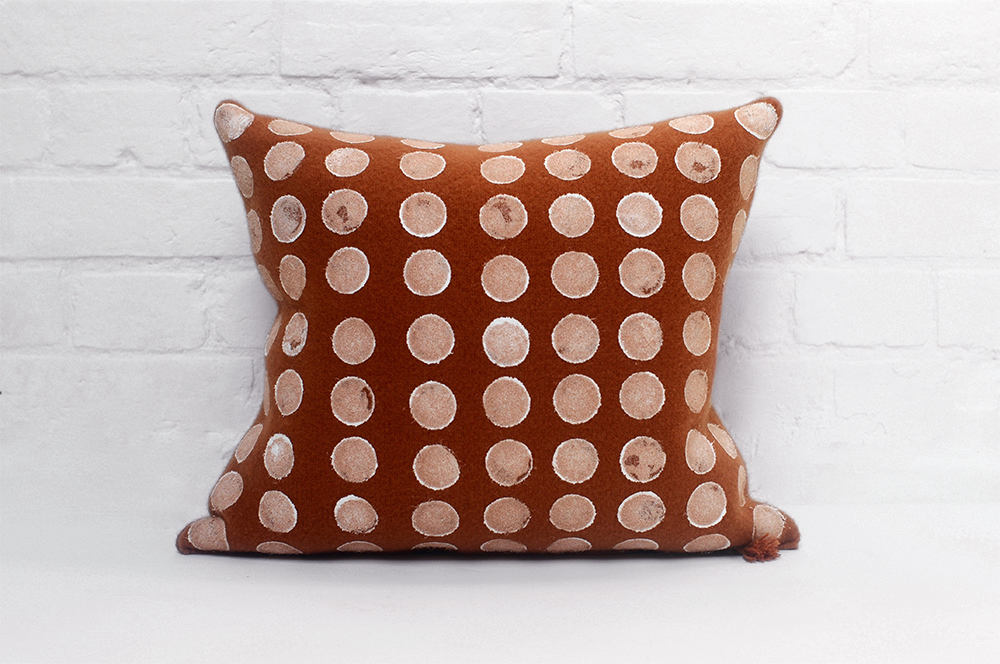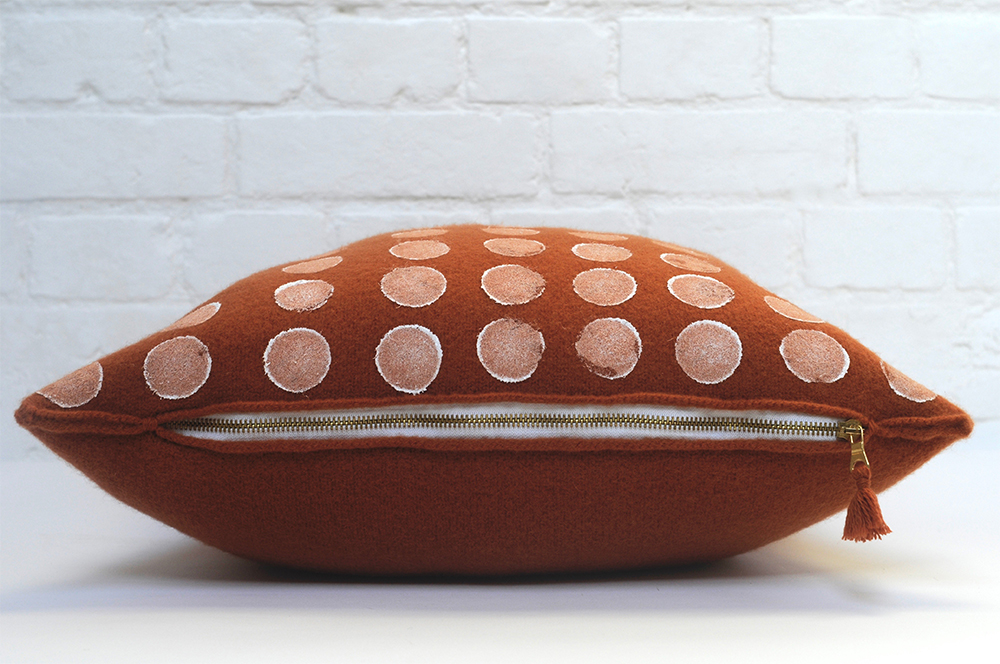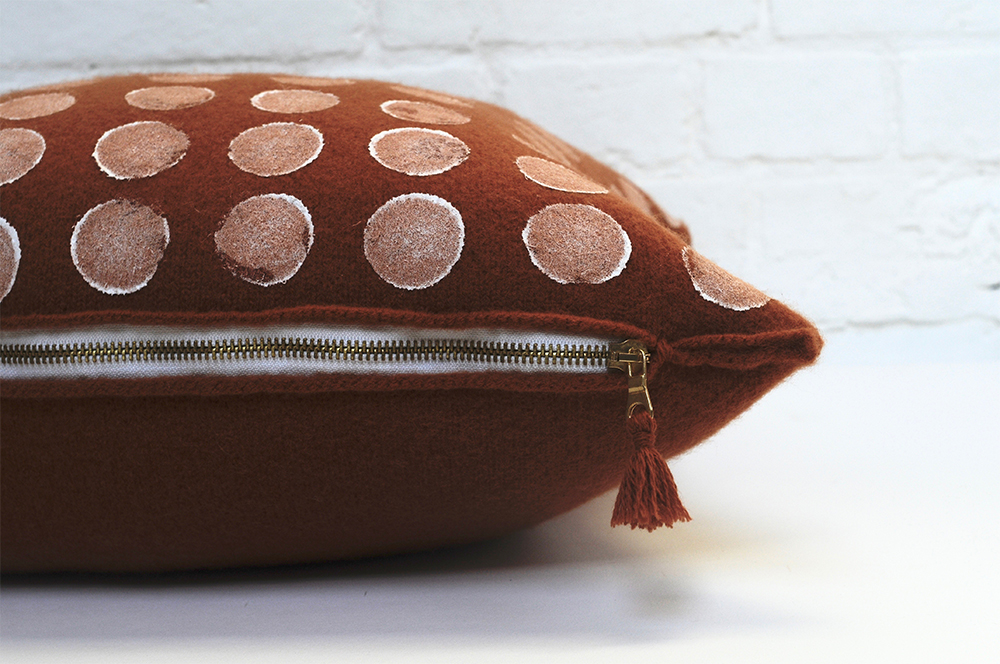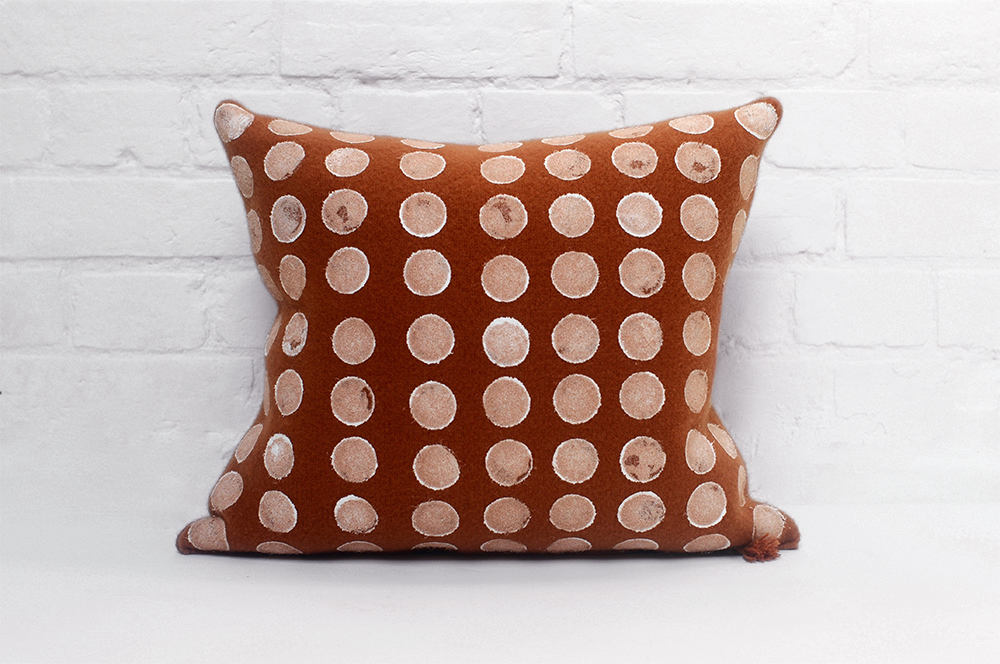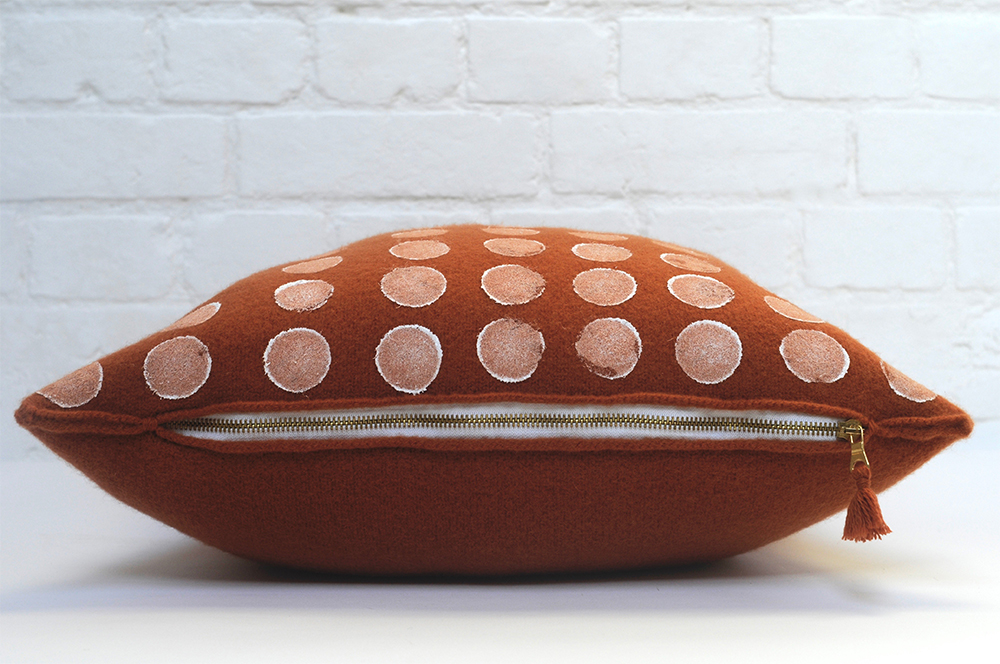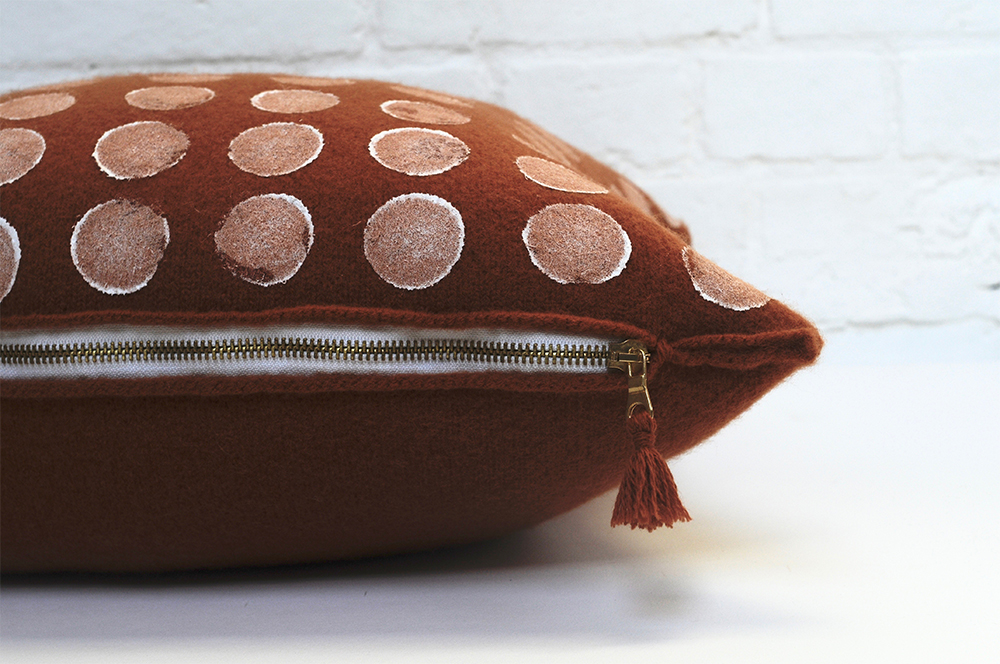 LUNA cushion
Sienna & White.
45 x 45cm
Limited edition of 50 pieces.
Constructed from lightly felted and super soft Merino wool, this cushion features a hand stamped, spotted pattern applied in an Acrylic based print medium.
Forming a textural and striking piece, reminiscent of a heavily impastoed canvas.
The hand stamped nature of the pattern means that no two pieces are ever exactly the same. Enhancing the uniqueness of this item.
Each cushion is hand finished with a brass zip adorned with a signature tassel.
Cushion pad - Duck feather and Down.