GRID BOX cushion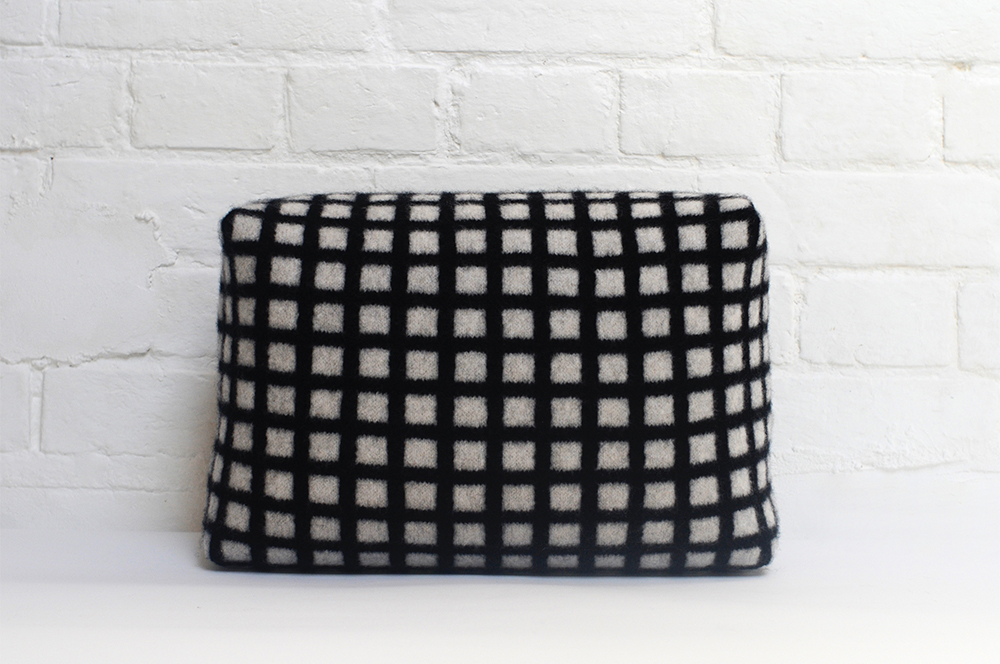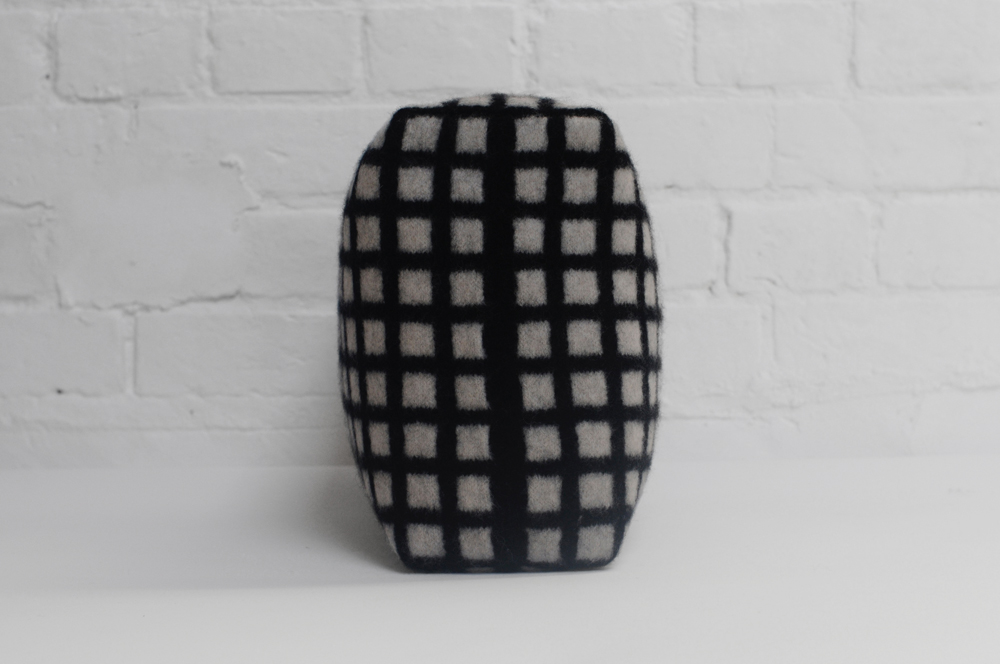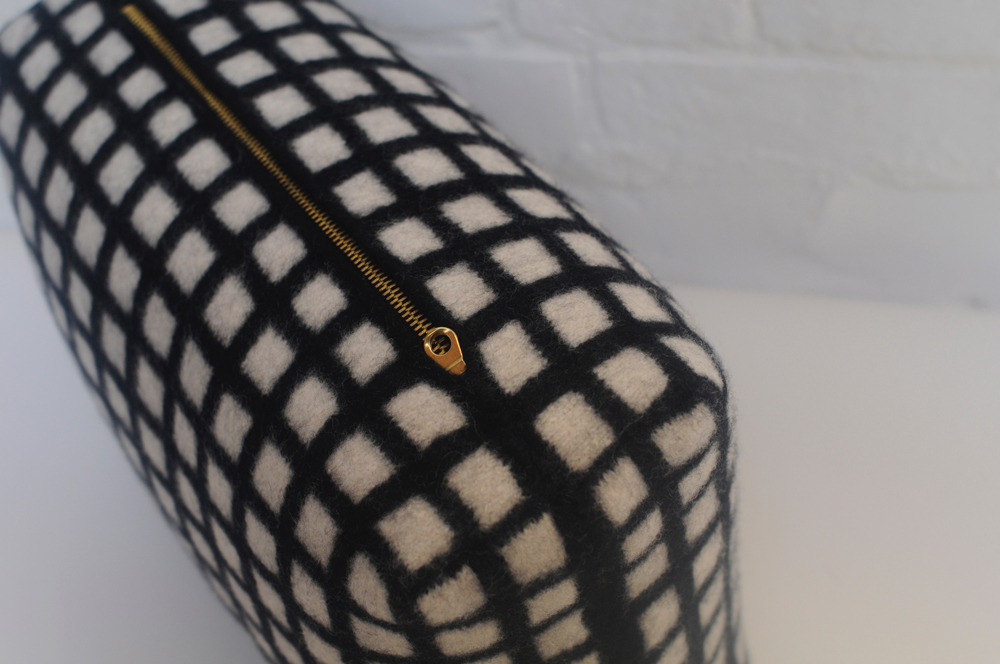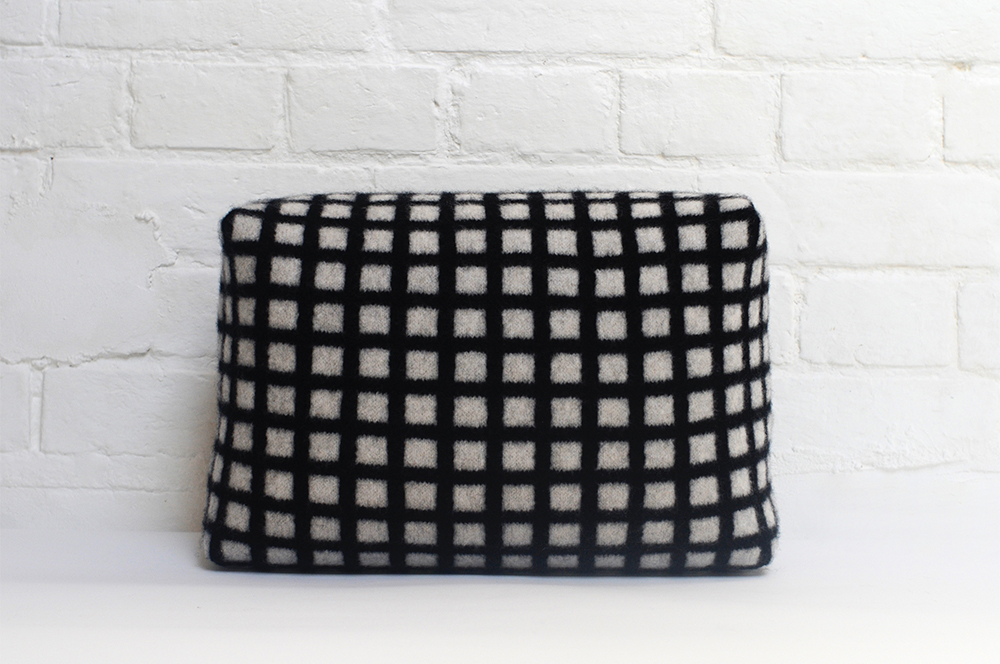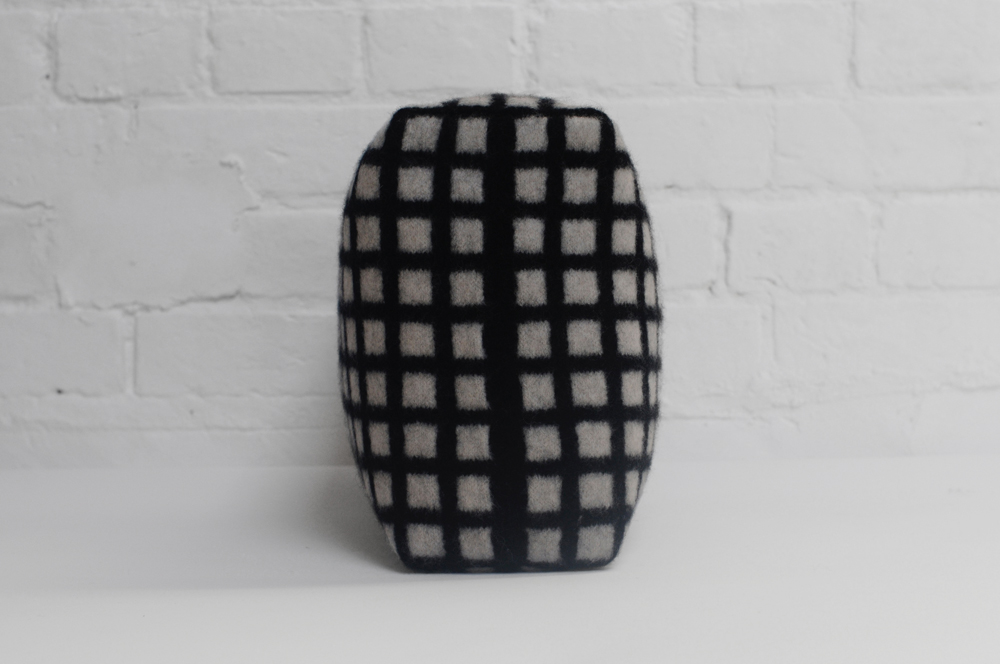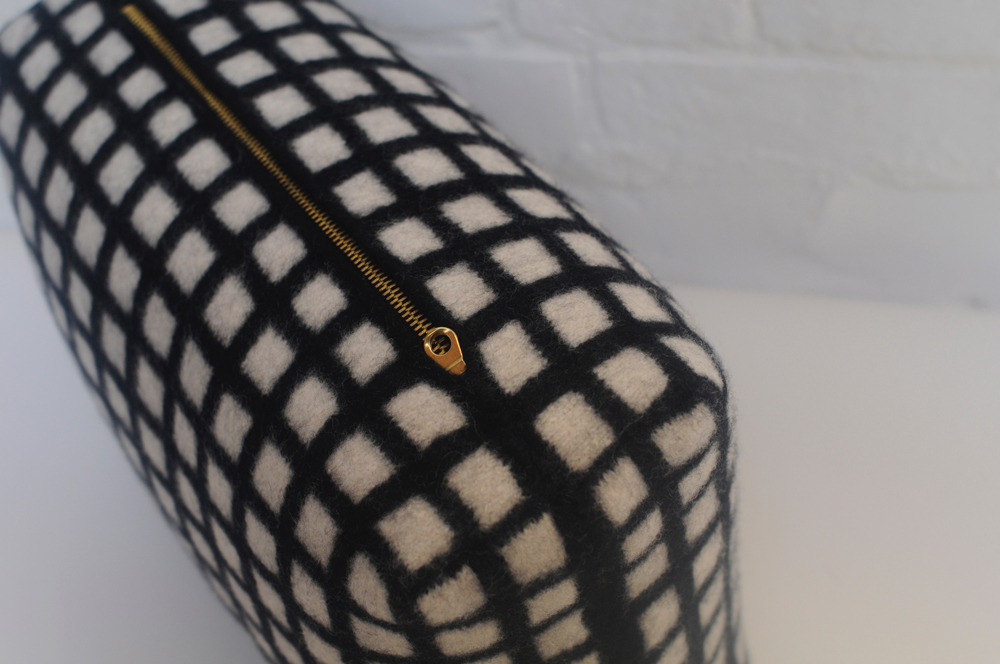 GRID BOX cushion
Black & Down.
35 x 25 x 12 cm.
A new direction for SHEPHERD ENGLAND sees the arrival of an interior accessories range. As per usual the collection is heavily influenced by art movements of 20th century. The GRID range, in its mathematical simplicity is a nod to the minimalist, graphic aesthetic of conceptual architecture firm Superstudio.
Initially inspired by a piece of imagery, each pattern in particular is worked through a process of simplification, this is to accommodate our knitting process - Fair Isle technique. This way of working has helped to form a paired back but bold graphic aesthetic that has become synonymous with SHEPHERD England.
Hand framed on standard gauge, domestic knitting machines in SHEPHERD's studio.
Using a super soft 4 ply Merino Lambswool to create the separate coloured panels.
The pieces of knitted fabric are then hand linked together to create the cushion cover.
Each cover is then carefully scoured to the desired weight and feel.
Cushion pad - Duck feather & Down. Zip closure.